Summer has come to an end.
Now is the perfect time to check your vitamin and mineral levels.
To prepare the body for the cold season and to get a check-up.
– We provide Personal consultation of a foreign specialist to develop an individualized check-up program taking into account your age, gender, heredity, existing medical problems.
– We will find the best program for your children, for pre-school health check-up.
– We have convenient diagnostic programs for adults.
We are waiting for you at your convenience.
Get the most comfortable checkup possible with us!
https://mih.kz/sales/vremya-proverit-uroven-vitaminov-i-mineralov/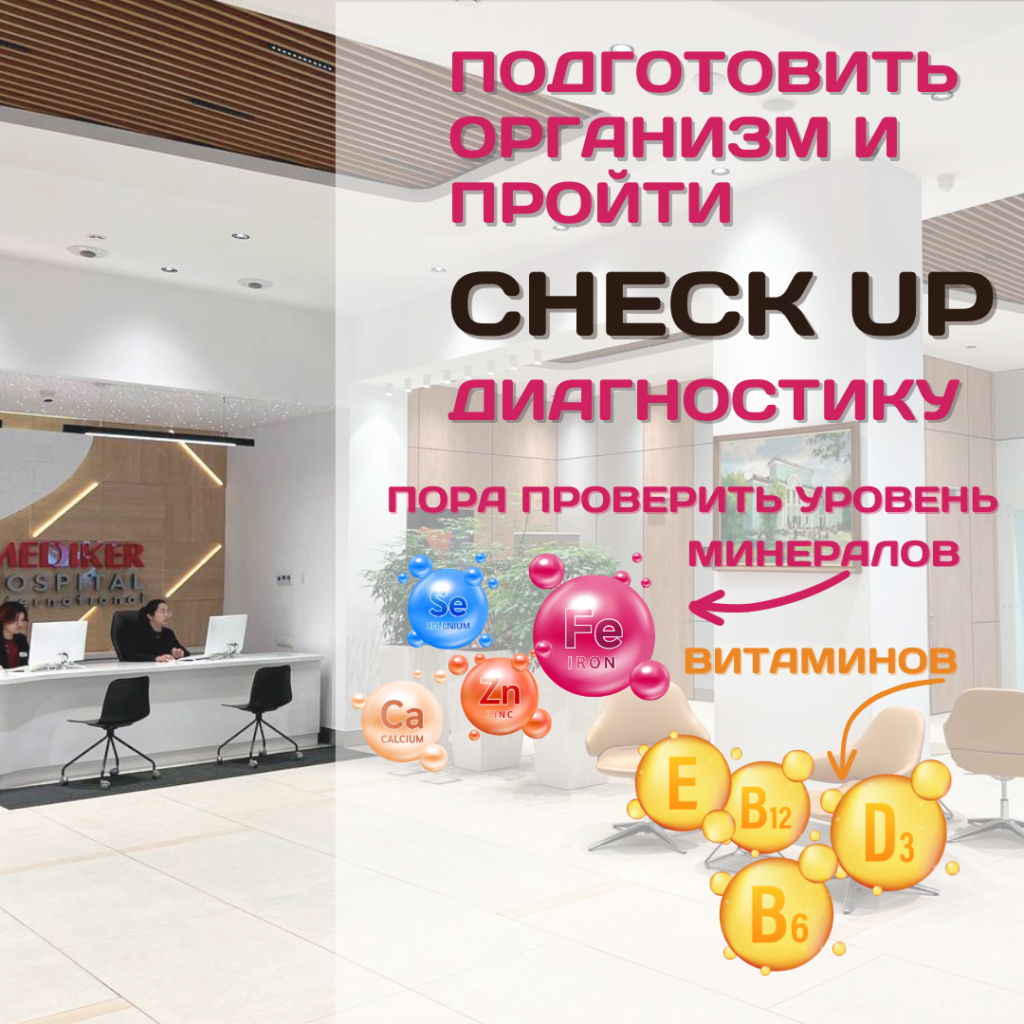 Лето подошло к концу.
Сейчас самое время проверить уровень витаминов и минералов.
Подготовить организм к холодному времени года и пройти обследование.
–  Мы предоставляем персональную консультацию иностранного специалиста для разработки индивидуальной программы обследования с учетом вашего возраста, пола, наследственности, имеющихся медицинских проблем.
– Мы подберем оптимальную программу для ваших детей, для дошкольного медицинского обследования.
– У нас есть удобные диагностические программы для взрослых.
Мы ждем Вас в удобное для Вас время.
Пройдите обследование у нас с максимальным комфортом!
Ссылка акцию https://mih.kz/sales/vremya-proverit-uroven-vitaminov-i-mineralov/