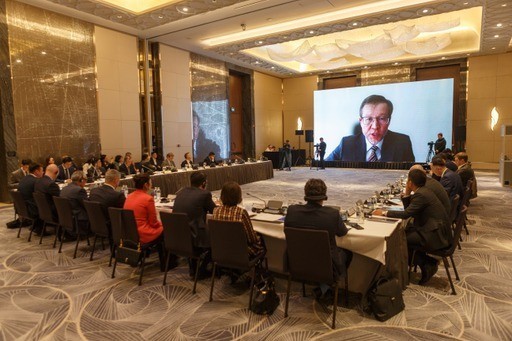 EY Managing Partner for Caucasus and Central Asia, Chairman of the Board of the Kazakhstan Foreign Investors' Council Association, read the report on the activities of the investment policy working group for 2022. In particular, Erlan Dosymbekov came out with the recommendations of foreign investors on two issues of the working group programme – determination of the customs value of exported oil and improvement of tax legislation.
In his speech, the Prime Minister stressed that at present the Government was actively working to simplify the regulatory policy and increase the investment attractiveness of the real economy, and that new Tax and Budget Codes were being developed. Alikhan Smailov added that, entering a new stage of its development, Kazakhstan needs digital transformation, which is given close attention by the authorized state bodies.
It should be noted that according to the results of the EY Central Asia Attractiveness Survey, a transparent approach to taxation and the development of the digital economy are some of the main factors for attracting foreign investors to Kazakhstan.