Dear Members of the EUROBAK Tax Committee,
In view of the challenges we are all facing due to the COVID-19 situation and despite most of us still being in lockdown, we should continue making efforts on the improvement of the country's investment climate, of which tax and customs are a key element.
As you know, we have received a number of statements from the Government lately on a range of issues in the area of tax administration and customs regulations.
In this regard, the Committee's Executive Team had been actively involved in a dialogue with the State Revenue Committee on postponing the enforcement of electronic accompanying way-bills for goods per established list. As a result, a special order has been issued to move the starting date to 1 July 2020.
Together with the Representation of German Economy in Central Asia, we are now drafting a letter to the State Revenue Committee on the improvements required to the application of double taxation treaties for withholding tax purposes.
Furthermore, we continue to hold a range of online events on the most recent changes to the tax and customs legislation.
We invite you to take an active part in our current and future activities and we are grateful for your valuable contribution!
Уважаемые представители Комитета ЕВРОБАК по налоговым вопросам,
Ввиду проблем, с которыми мы все сталкиваемся из-за ситуации с COVID-19, и несмотря на то, что большинство из нас все еще находятся в изоляции, мы продолжаем работу над улучшением инвестиционного климата в стране, для которого, таможенное и налоговое регулирование являются одними из основополагающих.
В этой связи, Исполнительная Команда Комитета ЕВРОБАК ведет активный диалог с Комитетом Государственных Доходов Казахстана. Одним из пунктов на повестке была отсрочка внедрения системы оформления электронных сопроводительных накладных на товары (СНТ) по перечню. В результате, был издан приказ о переносе срока внедрения системы до 1 июля 2020 года.
Совместно с Представительством Германской Экономики в Центральной Азии мы работаем над подготовкой письма по вопросам применения конвенций об избежании двойного налогообложения в части налога у источника выплаты.
Мы провели несколько мероприятий посвященных последним изменениям в налоговом законодательстве, таможенному и налоговому администрированию.
Мы приглашаем вас принять активное участие в нашей текущей и будущей деятельности, и благодарны за ваш вклад!
________________________________________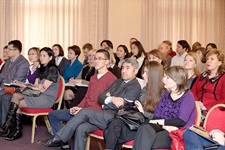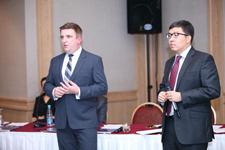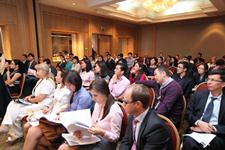 The EUROBAK Tax Committee provides members the possibility to exchange information regarding tax issues and problems they face doing business in Kazakhstan. The Committee addresses the most critical issues faced by the EUROBAK members in the sphere of taxation and works to communicate its concerns / ideas / observations to the relevant authorities and seeks resolution of the issues raised.
The Tax Committee defined their work priorities for 2018-2020 as follows:
Keeping EUROBAK member-companies updated to changes in current tax legislation and the practical development of its implementation;

Monitoring situations and applying to the responsible authorities concerning problems faced by EUROBAK member-companies;

Facilitating discussions regarding problematic tax matters and the development of problem solving strategies;

Proposing and initiating improvements to tax legislation.