Scholarships for gifted pupils 12+
Haileybury Almaty is pleased to announce that we are expanding our current Scholarship programme and are announcing a School Scholarship competition for gifted pupils aged 12+
Candidates wishing to take part in the competition please follow the link:  https://www.haileybury.kz/en/almaty/scholarships-for-13-year-olds%20pupils (Scholarships section on Haileybury.kz)
Criteria for participation:
– Citizenship of Kazakhstan
– Candidates must be 13 years old at the start of schooling (01.09.2023). Date of birth – from 01.09.2009 to 31.08.2010.
– Report card average grade – 4.5 and above
– Upper Intermediate English level
– Video presentation – a two-minute video about candidate in English
– Essay on "Who I am and how I would contribute to life at Haileybury Almaty" (including information about academic success, participation in co-curricular activities, sports, music, olympiads, volunteering, and more). The word limit for the essay is 300 words.
Dates of the competition:
– Application period: 16.01.2023 –27.02.2023
– Selection round – group exercises/computer test (English, Mathematics, Logic) – 11.03.2023
– Submission of family financial statements – March 2023
– Final interviews with candidates – 10-11.04.2023
– Announcement of the results – from 1st of May 2023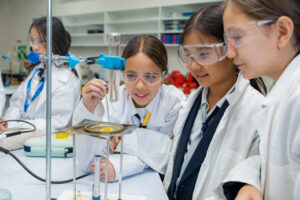 Haileybury Almaty pupil successfully accepted to The Chinese University of Hong Kong
A great example of out-of-the-box thinking was demonstrated to us by Nicholas S, Haileybury Almaty pupil. Not only was he successfully admitted to the Chinese University of Hong Kong (Shenzhen), but he also got a 50% scholarship and free accommodation for four years. The Chinese University of Hong Kong is ranked 38th in the world and is a very prestigious institution, and Nicholas is the first Haileybury Almaty pupil to successfully enter there.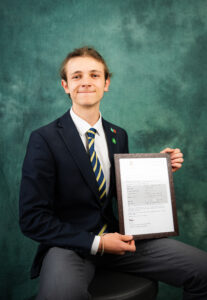 Another success of Haileybury Almaty pupil who was accepted to Trinity College, Cambridge University and London School of Economics
School is the first step in a great journey. It is here that we gain valuable knowledge for life and find true friends. A Haileybury Almaty pupil and school captain, Alikseniia got an offer from Trinity College, Cambridge University, to read Law and London School of Economics. A lot of work has been done! Congratulations on getting offers from Cambridge and the London School of Economics!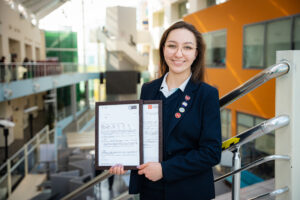 Congratulations to Haileybury Almaty pupils on participation in the UKMT Maths Olympiad
Nabi, Aibek, Makhmut, Batyrkhan and Gleb took part in the large-scale United Kingdom Mathematics Trust Olympiad. Batyrkhan was honored to represent Haileybury Almaty in the second round! This is a huge achievement as only a handful of participants can qualify for the second round.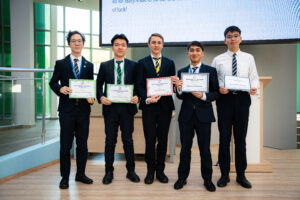 Outstanding Pearson Learner Awards
Outstanding Pearson Learner Awards are presented to those learners in each exam series who have achieved the highest subject mark in their country, in the region, and around the world. Haileybury Almaty pupils were recognized for Outstanding Pearson Learner Awards with their Best in Kazakhstan, Best in Asia, or Best in World status. Congratulations to our pupils:
Aliya B. (Highest Mark in Kazakhstan International Advanced Level Mathematics)
Islam B. (Highest Mark in Kazakhstan International GCSE Mathematics)
Nuriya K. (Highest Mark in Kazakhstan International GCSE English Literature)
Togzhan B. (Highest Mark in Kazakhstan International Advanced Level Economics)
Aizere K. (Highest Mark in Asia GCSE Russian)
Ildana A. (Highest Mark in the World International GCSE Art and Design: Graphic Communication)
Liya N. (Highest Mark in the World GCE Advanced Level Russian)