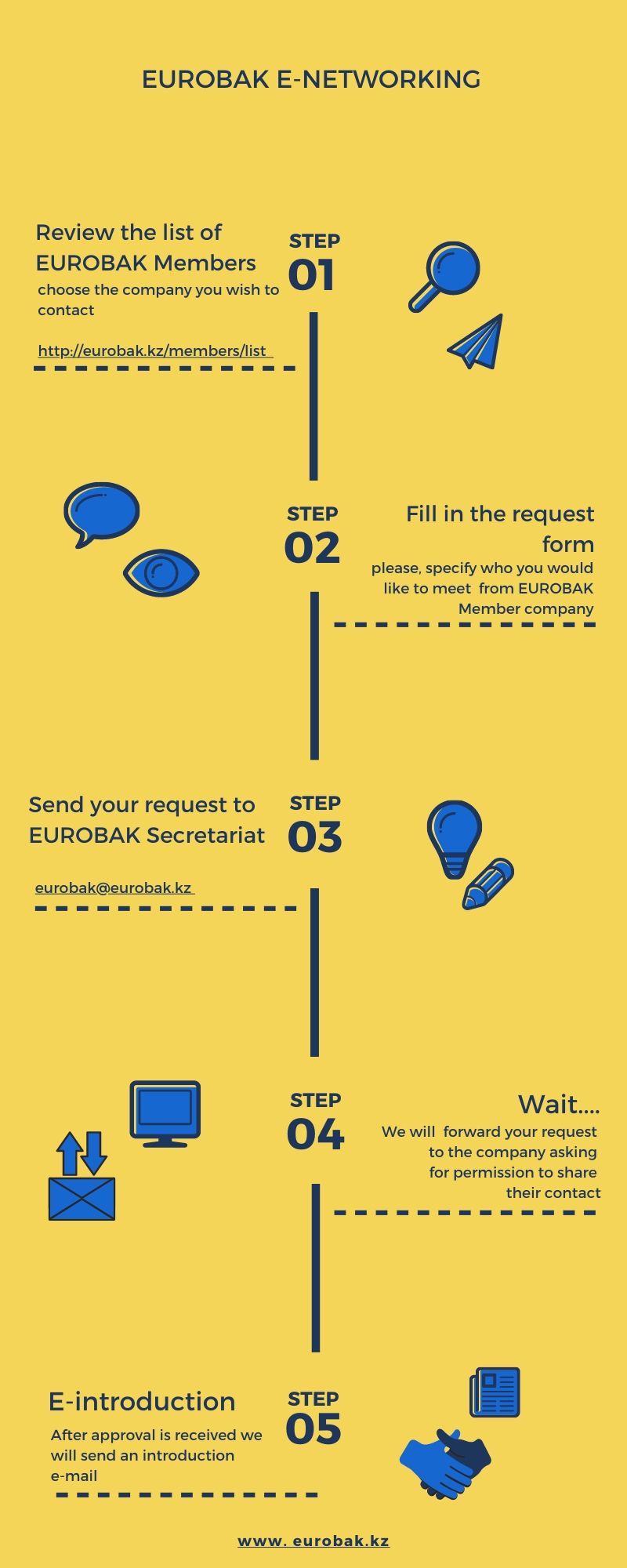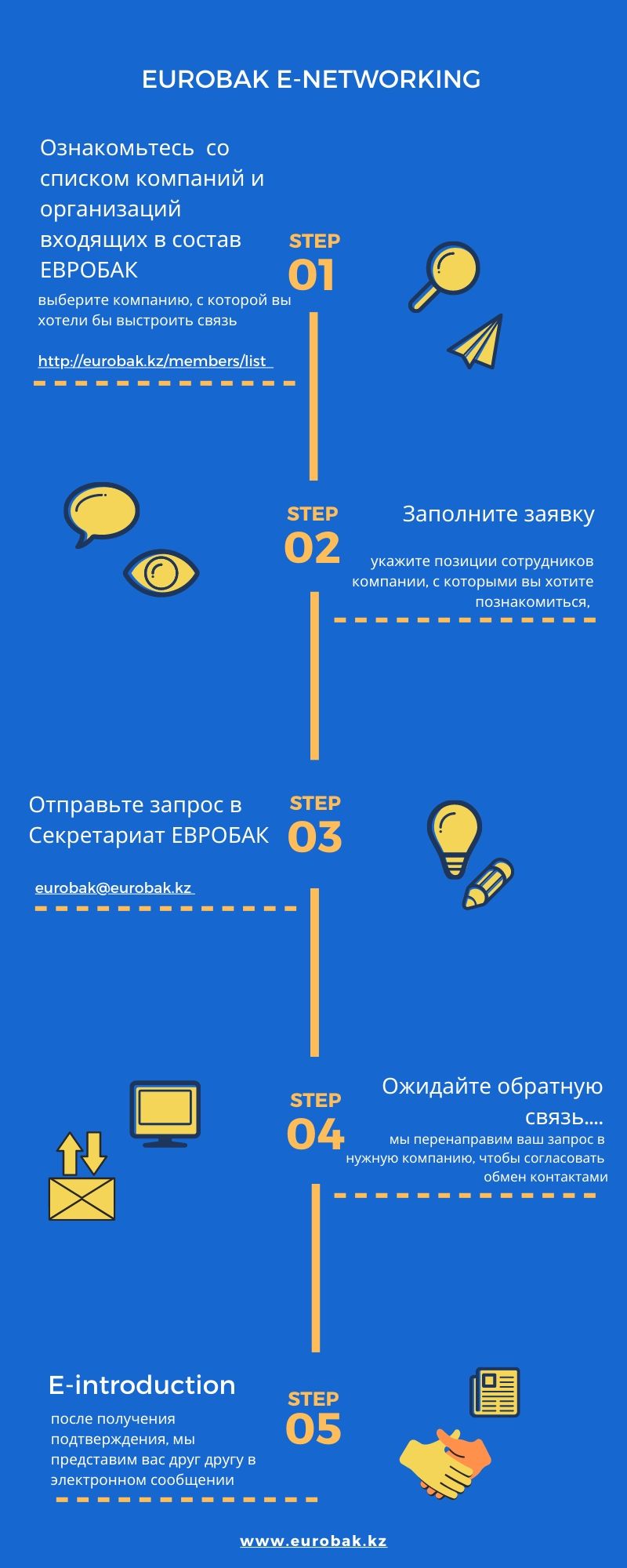 As in-person networking is not possible at the moment, we are pleased to invite you to EUROBAK's e-networking initiative designed to provide a platform for bringing networking online.
If you wish to be introduced to a representative of EUROBAK's Member Company, please fill out the attached form which we will then forward to that Member Company. Should the Member Company accept the invitation we will arrange for the e-introduction.
Please send the form to eurobak@eurobak.kz
В данный момент нет возможности организовать личную встречу или пообщаться на наших мероприятиях во время кофе-брейка, и мы рады предоставить Вам онлайн площадку ЕВРОБАК для построения бизнес связей.
Если вы хотите, чтобы Вас познакомили с кем-то из представителей компании-члена ЕВРОБАК, пожалуйста, заполните прилагаемую форму, которую мы затем перенаправим нужному контакту для согласования обмена данными и представим Вас друг другу.
Заполненную форму необходимо направить на адрес eurobak@eurobak.kz