On November 11-12, 2019 the annual "Astana club" meeting will take place in Nur-Sultan. The fifth forum will bring together prominent politicians, diplomats as well as the leading experts in geopolitics, economy and security from 30 countries of the world at Nazarbayev Center.
This year's topic is "GREATER EURASIA: ON THE WAY TO NEW ARCHITECTURE OF GLOBAL COOPERATION" was chosen not by chance. The world processes such as trade wars and sanctions as well as ecology problems require the expert society to elaborate and find compromising solutions.
The participants of the meeting will raise the core security issues and discuss strategic future of the Greater Eurasia. Also at the upcoming sessions the participants of the Club will discuss the most challenging trends in the development of Greater Eurasia, will map out the new possibilities for the regional cooperation and outline the contours and scenario of the common future.
The first day will be very intense. The Club participants will discuss geopolitical landscape of the continent. This year politicians will have to answer a difficult question: How close is the global conflict and what it will be?
Apart from that, leading economists and diplomats shall not leave neglected the issues of trade war and financial crisis. The experts will forecast the future of global economics based on current realities.
Moreover, on November 11 the invited guests will discuss a new trend – the world technological race.
On November 12, the program of the event will be as intensive as on the first day. First of all, the second meeting of Advisory Board will be held in a private format. Prominent politicians and experts will focus on how to find a compromise when globalization is replaced by protectionism with no dialogue among the powers.
Moreover, "Astana club" platform will introduce the second edition of the Rating "Top 10 Global Risks for Eurasia" for the upcoming year 2020. The list of authors of this edition includes experts of the Institute of World Economics and Politics (IWEP) as well as over 30 leading world experts.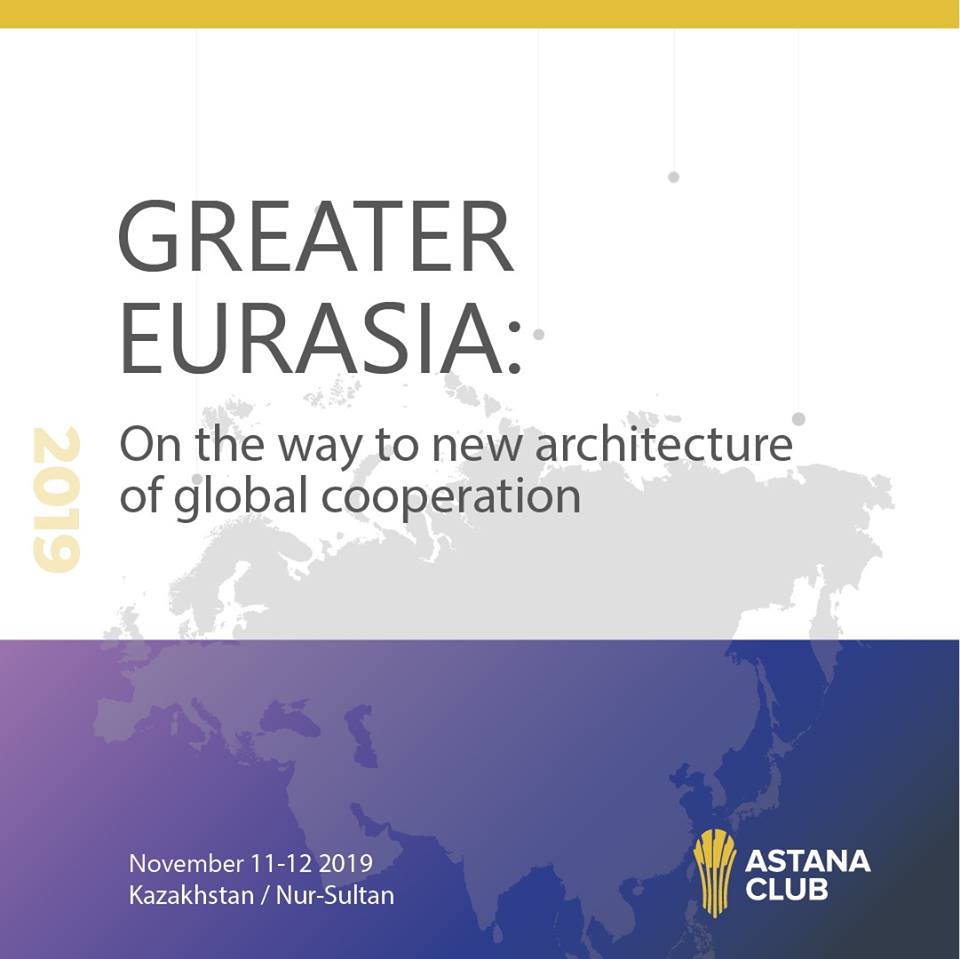 Official website – www.astanaclub.kz