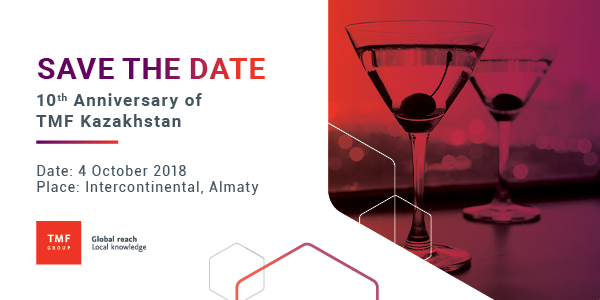 read more...
---
We would like to use this opportunity to invite you to Deloitte Academy Risk Management Training. Risk management is a fundamental tool for internal auditors, risk managers, business process owners, project managers and control professionals. Event language: Russian
read more...
---
Основная цель Форума:
Создание диалоговой площадки для обсуждения перспективного развития ключевых отраслей экономики региона, механизмов по привлечению инвесторов и вопросов развития моногородов, с участием мировых экспертов в сфере привлечения инвестиций.

Раскрыть экспортный потенциал региона, рассказать о возможности применения стратегически важных инструментов в привлечении иностранных инвестиций.
Следует отметить, что прошлогодний Форум зарекомендовал себя в качестве диалоговой площадки по обсуждению инвестиционного потенциала региона. Так, в 2017 году в рамках мероприятия было подписано 26 меморандумов на общую сумму порядка 200 млрд. тенге по сотрудничеству в различных отраслях экономики.
read more...
---
Dear Parents,
We would warmly like to invite you to visit our school and explore Haileybury Almaty on the 3rd October 10.00am.
Discover how we prepare children, from the ages of 4 to 18, for future success at world class elite universities. Find out about the advantages of a British education in Kazakhstan.
read more...
---
Every Sunday The Ritz-Carlton, Almaty gathers its visitors on Sunday BBQ, where they are invited to taste the meat roasted in the open fire that melts in your mouth, juicy burgers, and hot dogs. In addition, the restaurant offers all its guests a salad and snack station, and, of course, sweets and desserts.
Perfect time to relax and enjoy time with beloved ones while sharing Sunday lunch.
Entertainment for children is included.
read more...
---