The future of real estate service providers. The role of the real estate service provider of the future must evolve to embrace digitization and stay ahead of the competition.
read more...
---
2021 countdown underway: Insurers prepare for IFRS 17 implementation. A year after the publication of IFRS 17 Insurance Contracts (IFRS 17), and with just over two years until its mandatory effective date of 1 January 2021, how are global insurers preparing to operate in the new financial reporting regime?
read more...
---
Polagra Tech 2018 30.09-04.10.2018
Two exhibitions and maximum business opportunities. As early as this autumn two exhibitions will take place: The BAKERY AND CONFECTIONARY TECHNOLOGIES EXHIBITION from 30 September to 4 October and the FOOD TECHNOLOGIES EXHIBITION from 1 to 4 October.
This is where visitors from all over the world - professionals - can find inspiration to create new tasty preserves. POLAGRA TECH 2018 is a rich offer for the food technology industry, i.e. among others, equipment for food conditioning can be seen as well as control and measurement equipment, hygienic and pest protection agents, cooling devices filling, fruit and vegetable, dairy, pasta manufacturing equipment and means of transport. This year, as typical in even years, a big exhibition of bakery and confectionery technologies will be also held, where manufacturers and distributors of Polish and world brands will prepare mixtures and components as well as complete technological lines for the confectionery, bakery and ice-cream industries.
read more...
---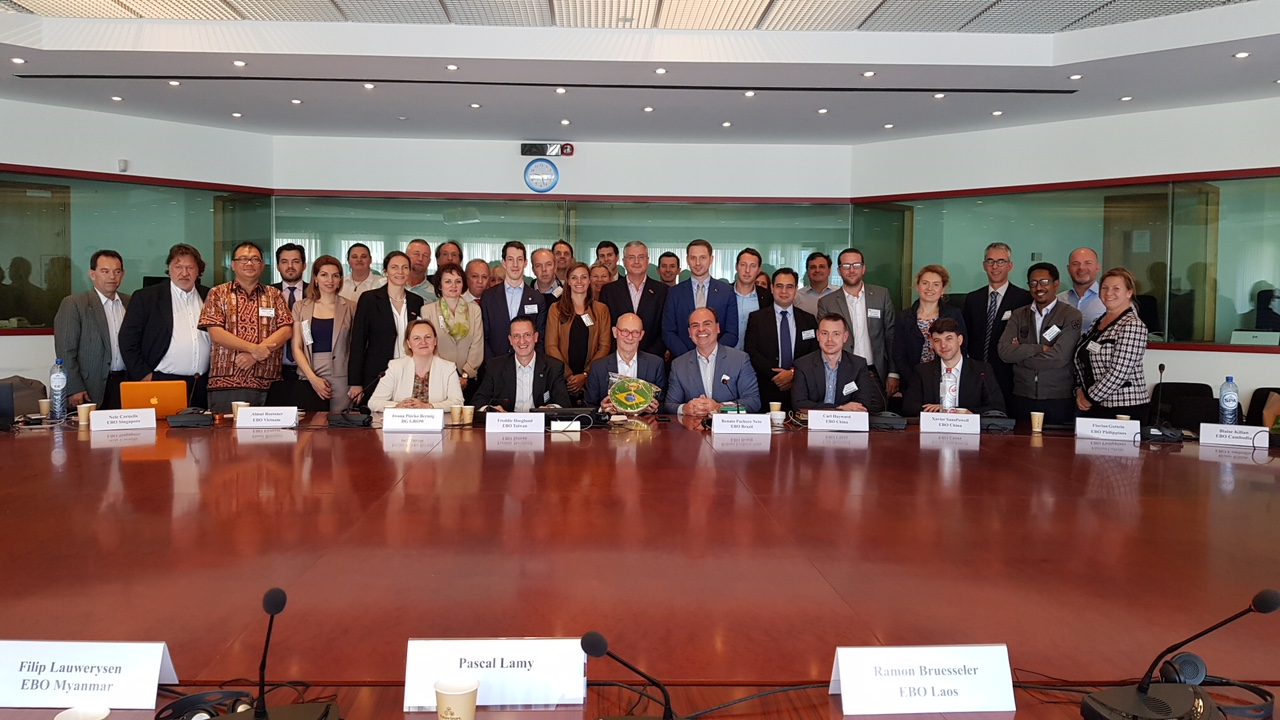 EBOs from almost 40 non-EU countries held a very productive 3 days World Meeting in Brussels between June 18-20th.
Our European Chambers exchanged very intensively with experts and officials from DG Trade, DG Grow, Eu Parliament.
We also had very good external joint sessions with Amfori and Business Europe. At the top we even had former WTO President.
Also former EU Trade Commissioner Pascal Lamy exchanged with EBOs on the challenges of the current world trade, its risks and chances.
read more...
---
Shape of the new US tax heart
As a candidate, President Donald J. Trump had a campaign promise to deliver significant reform to the United State tax code. On December 22, 2017, he delivered on that promise by signing into law Public Law 115-97, an Act to provide for reconciliation pursuant to titles II and V of the concurrent resolution on the budget for fiscal year 2018 (the "Act") to amend the Internal Revenue Act of 1986. The Act is the most extensive US reform since 1986 due to the volume and large impact of all the changes made in the legislation. Originally, President Trump and legislators intended to make tax filing as simple as completing a postcard, but they ultimately fell short of this lofty goal.
Though the Act failed to simplify tax filing requirements, there are many notable tax changes that impact individuals and vast changes to the US corporate tax regime. For those US citizens or greencard holders residing outside of the US, or foreign individuals with US investments, it is an important time to review their income tax situation and determine whether any changes to investment structures would be beneficial.
read more...
---