Ten years after the European Union vowed to produce 20 percent of its energy from renewable sources by 2020, it has made huge progress toward that goal. Now, a new challenge beckons: In 2018, the EU formally set itself a binding target to achieve 32 percent of energy from renewables by 2030.
read more...
---
Приглашаем принять участие в седьмом благотворительном спортивно-музыкальном фестивале Burabike Fest 2019, который состоится 24-25 августа в живописной Щучинско-Боровской курортной зоне, в лучшем отеле Rixos Borovoe!
read more...
---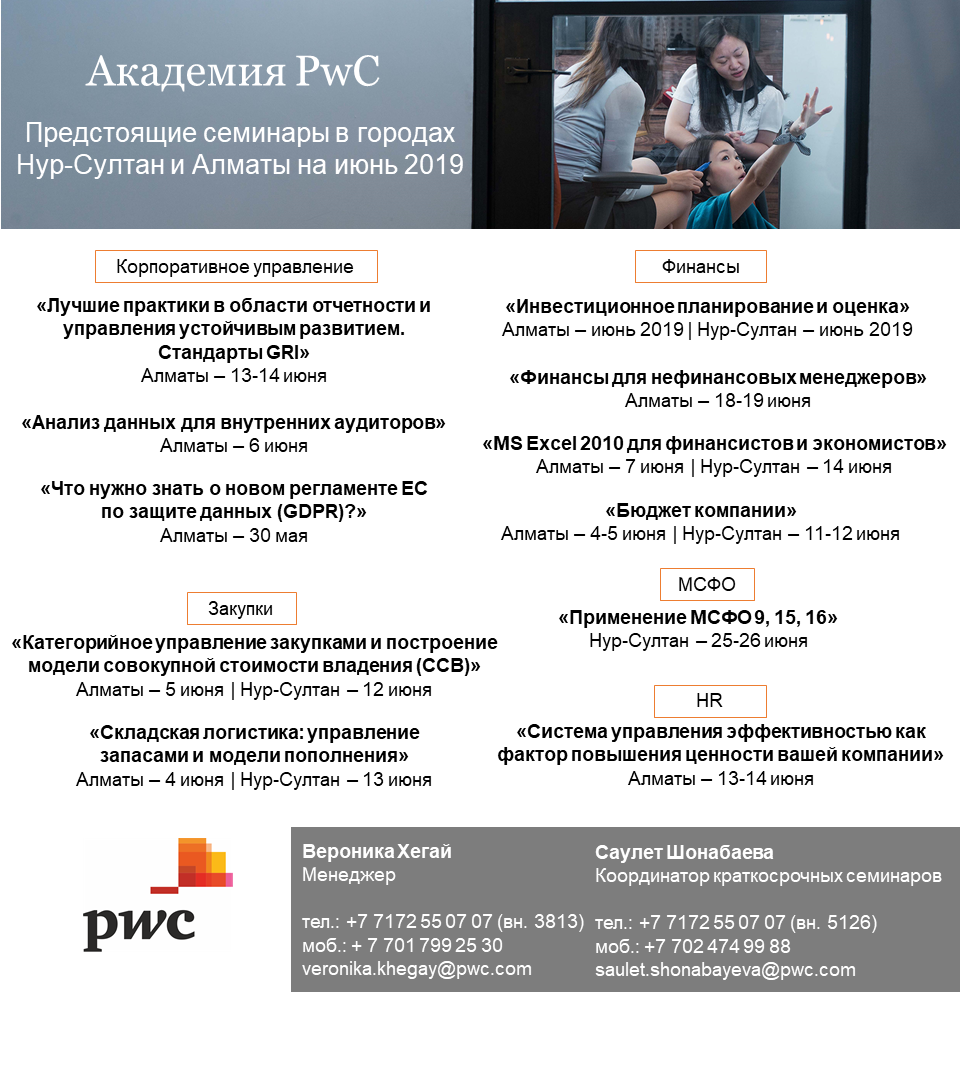 read more...
---
Samat Jamaev, Head of Marketing and Communications, participated as a jury member at the XII Central Asian Corporate Media Competition.
read more...
---
If you're a start-up business and if you are planning to start working for yourself in the next five years, then the Deloitte masterclass in how to safeguard your business, eliminate losses and increase profit is for you!
At the masterclass you will learn:
✔ About variable and fixed costs for your business
✔ How much you need to sell to reach "0" (the break-even point) and start earning
✔ How to influence revenue growth
✔ How to reduce costs
✔ About project margins
Bonus:
read more...
---