Dear EUROBAK Members,

This is to inform you that EUROBAK by initiative of Freedom Finance is organizing a networking event at Investor Restaurant.
During the evening you will have an excellent opportunity to take part in "Cheese master class", taste more than 12 varieties of cheese and ''play'' with combinations of cheese, bread and wine. Cheese is a delicate product that likes to ''open'' at room temperature and amaze us with different tastes and aromas when we combine it with wine, fruit and bread. Young and aged, hard and soft, tender and piquant, with a white and blue noble mold. At the end of the evening hot alpine cheese dish - Raclette.
This event is open for top and middle management of EUROBAK Members companies. You are welcome to attend this event with your partner.
To confirm your participation, please, kindly proceed with Online Registration not later than February 24. One-time membership fee is 3 000 KZT / per person to be paid at the entrance directly to Investor restaurant.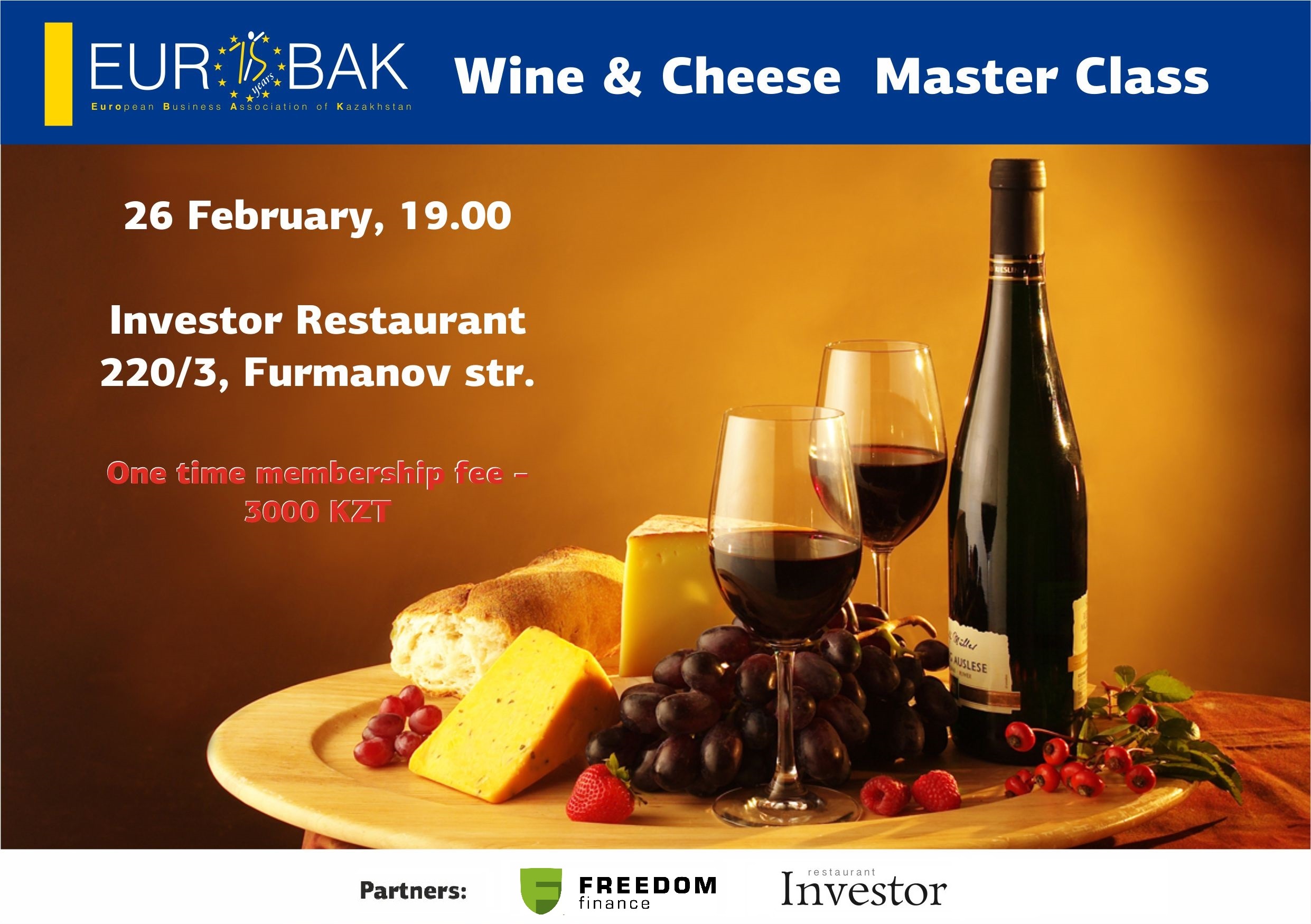 Should you have any questions, please, contact Artyom Belenkov by e-mail event@eurobak.kz or phone +7 727 250 34 76.
We take photos during our events. With your registration you agree to these photos being used in our marketing materials and on our website.