Dear EUROBAK Members,
This is to invite you to EUROBAK «Meet the Executive: Zeinulla Kakimzhanov» (to learn more about Mr Kakimzhanov, please, follow the link). Mr Kakimzhanov will join us to talk about his latest project ARBA Wine – Kazakhstan brand.

Please, kindly note that this event is free for EUROBAK Members and for top and middle management only. You are welcome to attend with your partners/spouses.
To request registration please, go Online Registration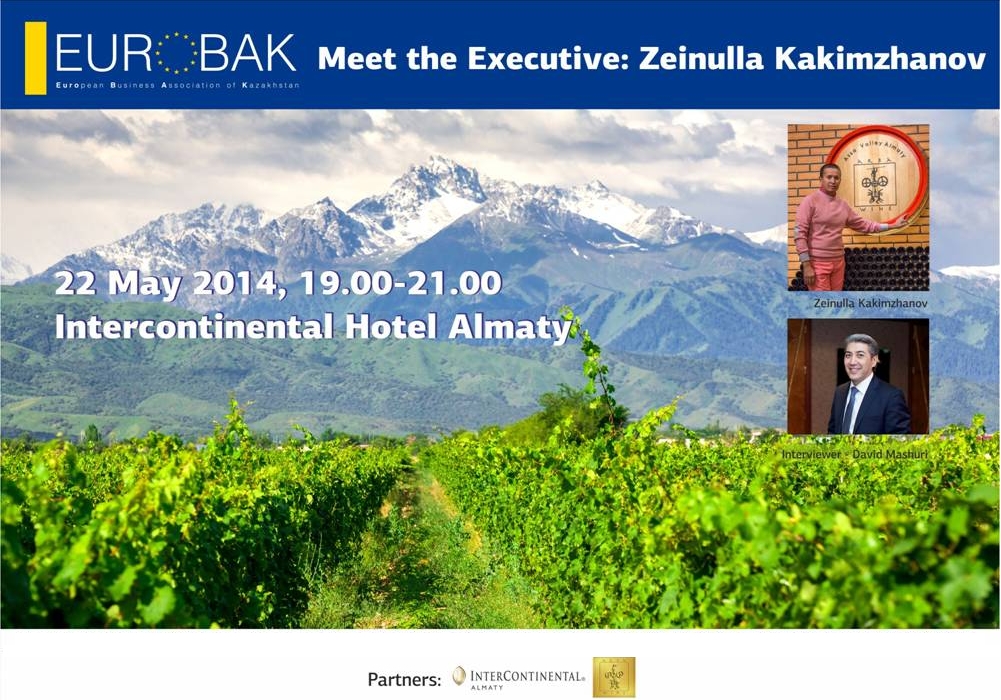 Should you have any questions, please contact Elena Kudryashova by e-mail: manager@eurobak.kz or by phone +7 727 250 34 76.


We look forward to seeing you soon!