Dear EUROBAK Members and Friends ,

We are happy to announce second
«EUROBAK Corporate Social Resonsibility Award Ceremony»
to be held on 21 February 2014.
The main goal of this project is to AKNOWLEGE EUROBAK Member companies' activities and contribution to Kazakhstan society. Information about biggest projects will be also promoted through World Monitor Magazine.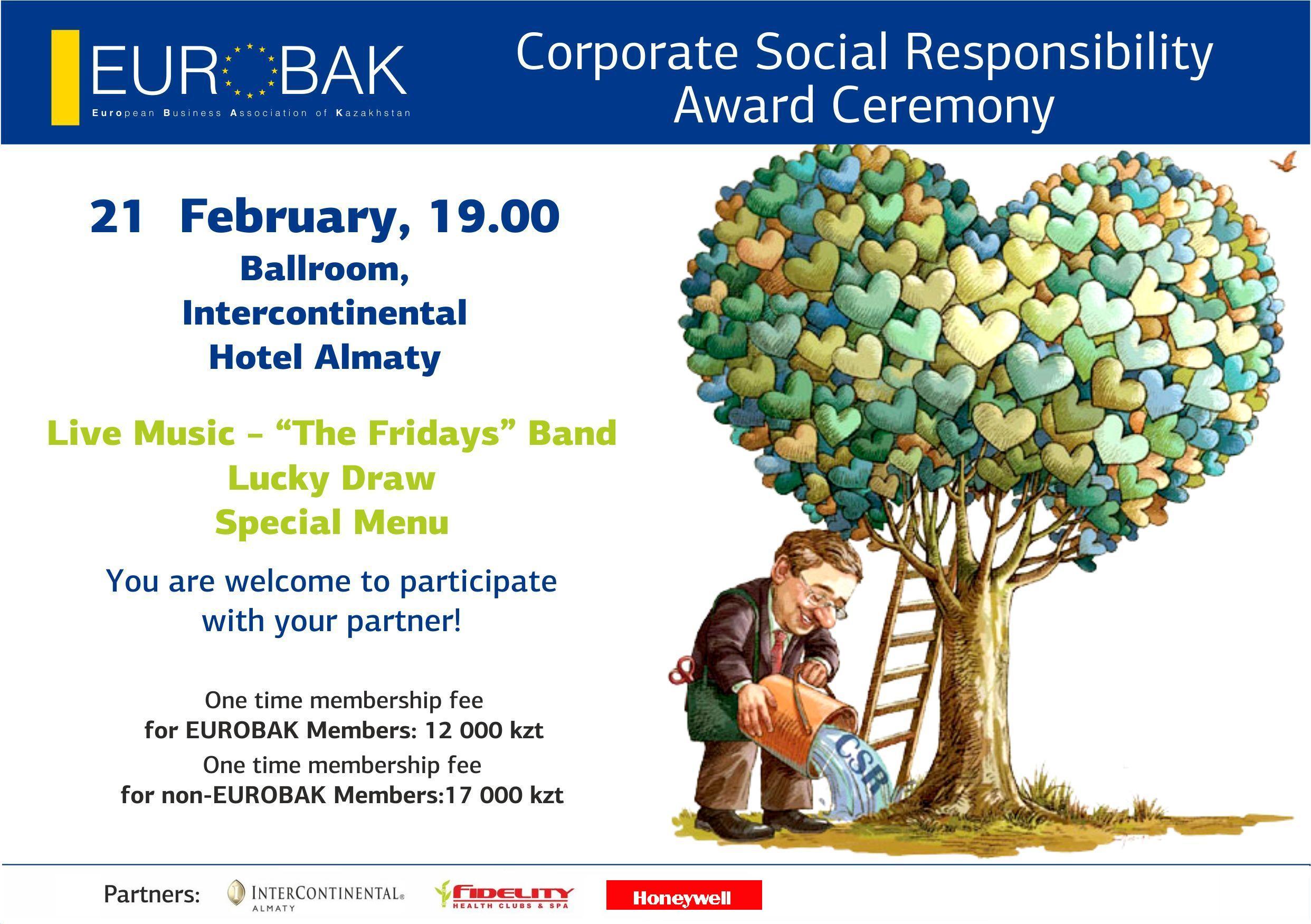 Please, book your calendars for this delightful event!
Should you have any questions, please contact Elena Kudryashova by e-mail
manager@eurobak.kz
or phone +7 727 250 34 76.