Dear EUROBAK Members,

This is to inform you that EUROBAK 15th Annual Bowling Tournament will be held on April 14, 2018.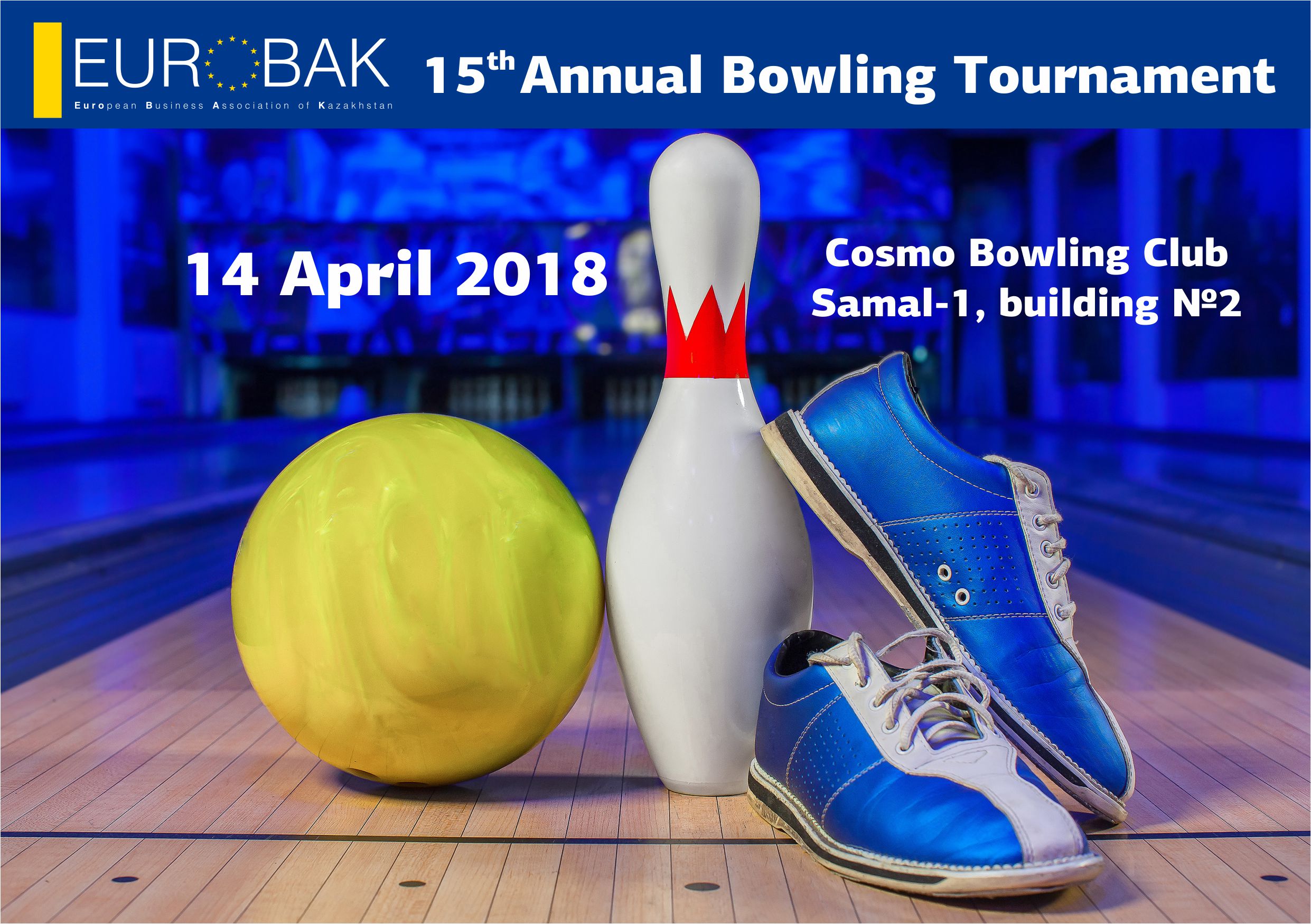 Below you may find general rules of the Tournament:
The tournament will be held if not less than 12 teams will confirm participation. If not enough teams register, we will have to postpone the Tournament;

Each team is consist of not more than 12 people (5 players + 7 fans/reserve players);

Each team should:
- confirm that all team members have agreed with Rules & Regulations of the Tournament (Attachment 1)
- submit Final Entry Form, signed by all team members and head of the company (Attachment 2) – the original of the form should be provided not later than 11 April.
- submit Confirmation Letter on company's letterhead, signed by head of the company (Attachment 3) – the original of the form should be provided not later than 11 April.
- pay one time membership fee: 110 000 KZT

To confirm your participation please, fill in Preliminary Application Form (enclosed) and send it to manager@eurobak.kz not later than 3 April, 17.00.

Should you have any questions, please, feel free to contact Elena Kudryashova by e-mail: manager@eurobak.kz or by phone +7 727 250 34 76.

We look forward to seeing you at this much anticipated event!
By registering for the EUROBAK events you grant your consent to collection and processing of your personal data (name, workplace, position, email address, phone number and other contact information) for the purpose of organization of a EUROBAK event, promotion of you, your company's business, businesses of other members of the EUROBAK; to the photos and videos with your participation and their publication in electronic, web and printed sources, including [World Monitor and] social networks.
Downloads

Attachment 1 - Rules Regulations of the Tournament

Attachment 2 - Final Entry Form

Attachment 3 - Confirmation Letter

Preliminary Application Form