Dear EUROBAK Members,
This is to invite you to «EUROBAK Beer Party» to be held on 21 June. Come and enjoy special food and draft beer from our Partners, followed by online translation of World Football Championship.
Please, kindly note that this event is free for EUROBAK Members and for top and middle management only.
To confirm your participation, please kindly proceed with Online Registration no later than June 20. You are welcome to participate with your partner.
One-time membership fee for non-EUROBAK Members is 8000 KZT.
We look forward to seeing you soon!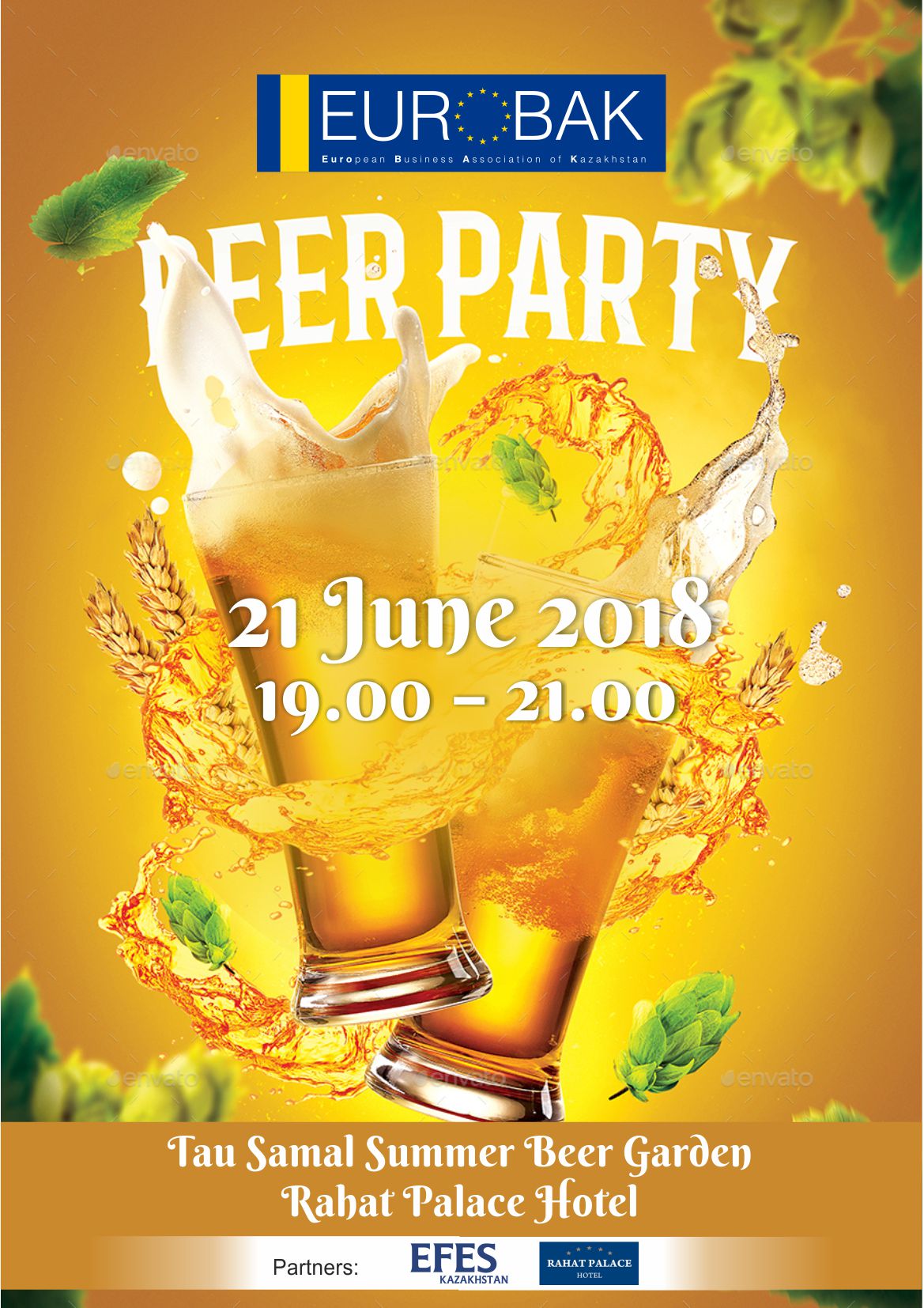 By registering for the EUROBAK events you grant your consent to collection and processing of your personal data (name, workplace, position, email address, phone number and other contact information) for the purpose of organization of a EUROBAK event, promotion of you, your company's business, businesses of other members of the EUROBAK; to the photos and videos with your participation and their publication in electronic, web and printed sources, including [World Monitor and] social networks.