Dear EUROBAK Members,

This is to invite you to «EUROBAK Beer Night» to be held on 14 October. Save the date and come to enjoy live music, beer and great company!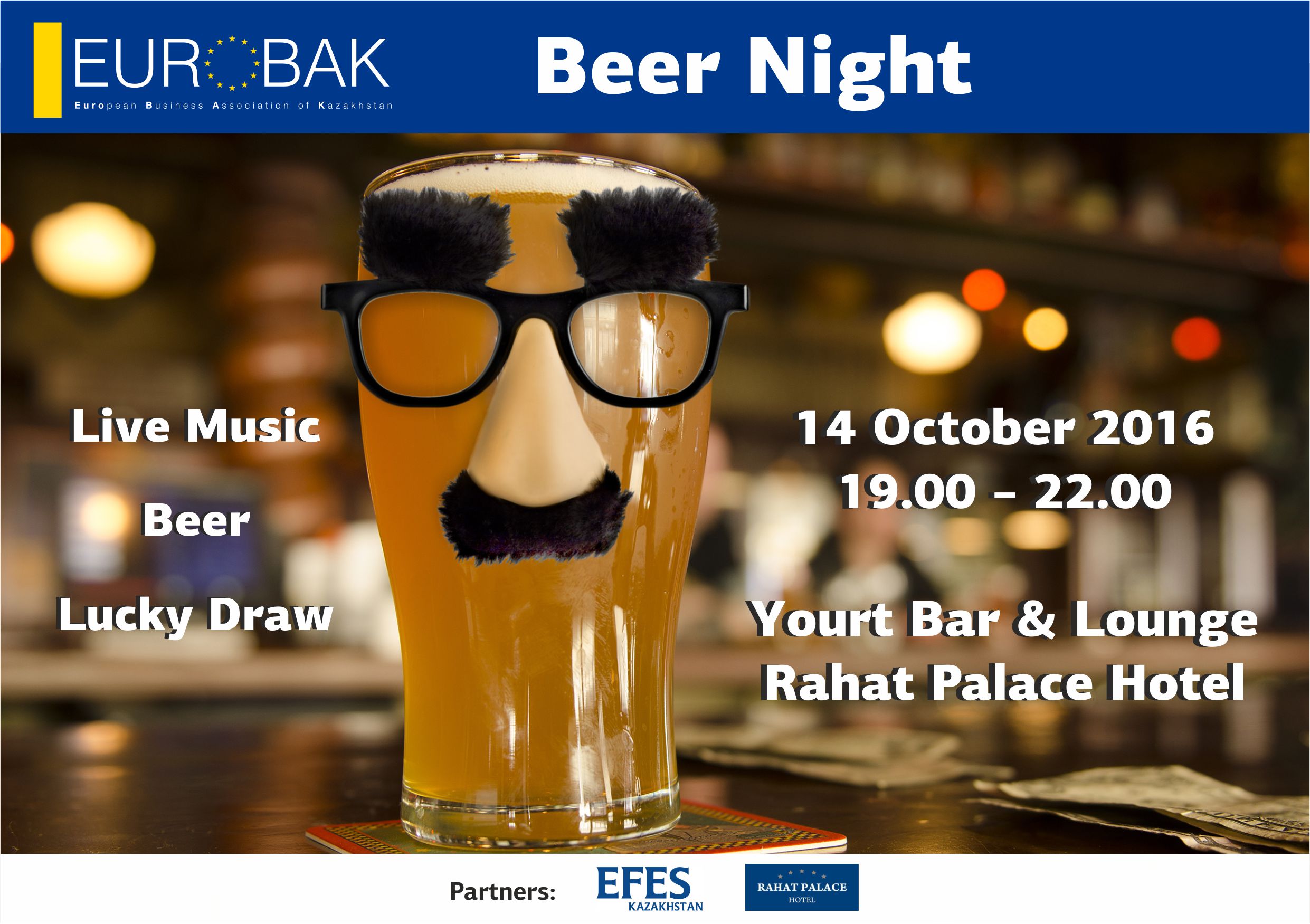 Please, kindly note that this event is free for EUROBAK Members and for top and middle management only.
One-time membership fee for non-EUROBAK Members is 10 000 KZT.

To confirm your participation, please kindly proceed with Online Registration no later than 12 October.

We look forward to seeing you soon!