Dear EUROBAK CEO,
The most magical and happiest time in the year is approaching.

On the occasion to celebrate the end of the business season and the coming New Year, EUROBAK Board members and the secretariat have the pleasure to invite you to join us for an evening of delicious food, good fun and live music.

You are welcome to attend CEO Festive Dinner on December 8, at InterContinental Hotel Almaty with your partner/spouse/friends.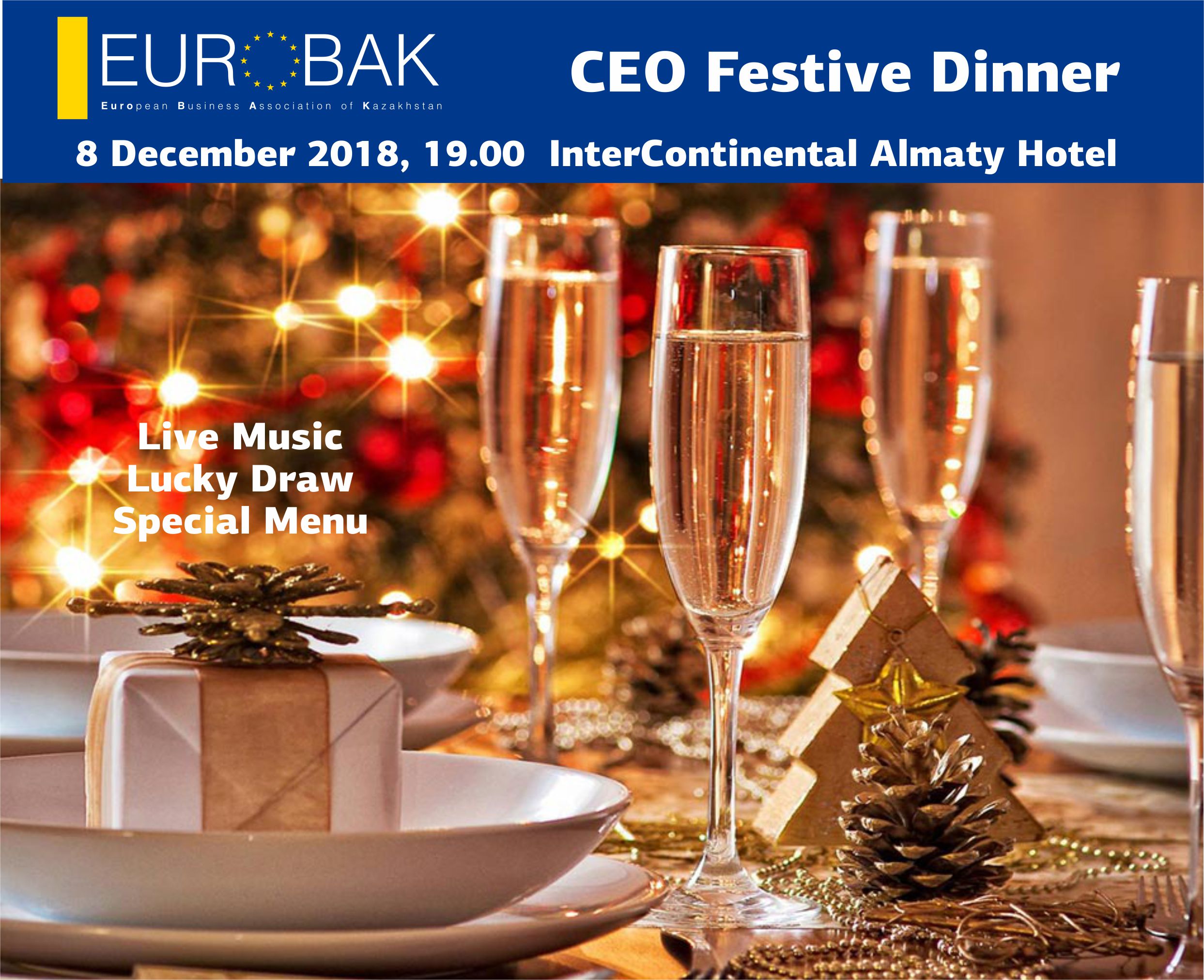 RSVP is kindly requested to eurobak@eurobak.kz by 4 December 2018 close of business. The event is limited in attendance and by advanced booking only.

Dress-code: Cocktail (strictly)
One-time membership fee for EUROBAK members – 19 000 KZT
One-time fee for non-members - 30 000 KZT

We are looking forward to welcome you at the dinner!

By registering for the EUROBAK events you grant your consent to collection and processing of your personal data (name, workplace, position, email address, phone number and other contact information) for the purpose of organization of a EUROBAK event, promotion of you, your company's business, businesses of other members of the EUROBAK; to the photos and videos with your participation and their publication in electronic, web and printed sources, including [World Monitor and] social networks.